If Claude Speed, Tommy Vercetti, and Carl Johnson got into a Deathmatch, who would win?
Claude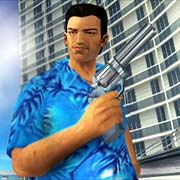 Tommy Vercetti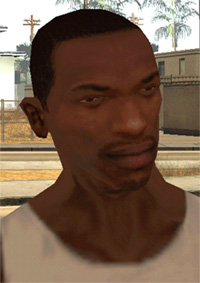 Carl Johnson
To be honest, I think Claude Would win because first of all, Claude had to take the Cochrane Dam on his own with Cartel members everywhere around him armed with AK47s and M16s, the M16 basicly means death if it hits Claude. CJ and Tommy never had to fight anyone with an M16. Claude had to take on flamethrowers, guys positioned in good range to blast him with M16s, Sniper Rifles, AK47's, etc, etc, etc.
Second of all, Catalina shot him at a very close range but her own goons ended up helping him escape jail and then he proceeded to not only kill her but destory her entire drug empire. CJ fought for revenge and in the end got more. But his reasons we're pretty generic. He did very deadly things of course but he acts with mercy. Claude doesn't give a damn, He earned the trust and respect of Kenji then killed him, He basicly built up the Mafia then took it down. Claude will do pretty much anything for no reason at all.